Quad For Squads – InstantEye (AECOM)
---
DSTAT SUCCESS STORY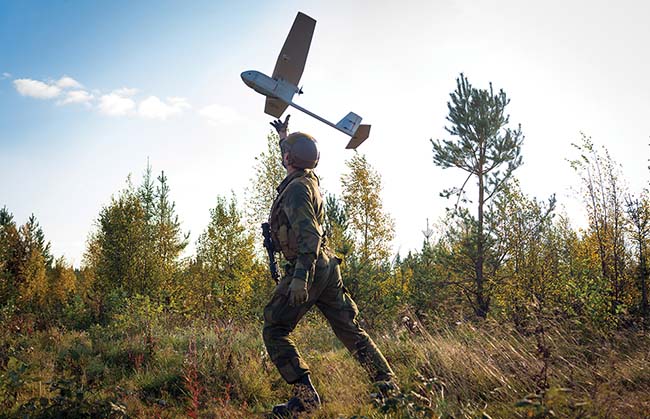 The Marine Corps Commandant had a goal to provide every deploying Marine Corps squad a quadcopter. This involved developing training to educate Marines on the latest operational procedures for small Unmanned Aircraft Systems (sUAS).
Team AECOM provides a multitude of specialized services. These services include entry-level and unit-level training, capabilities briefs, demonstrations, fleet assistance, as well as on site subject matter expertise. These trainings allow the user community to stay up-to-date with the most current changes and be knowledgeable in the latest technologies available.
In response to the Commandant of the Marine Corps' goal to provide every deploying Marine Corps squad with a quadcopter, Team AECOM rapidly developed and conducted the first Quad for Squads training from 26 Feb – 2 Mar 2018 in 29 Palms California. In five days the TALSA team successfully certified 40 Marines from primarily infantry military occupational specialties in the employment of the Mk-2 Gen3 InstantEye system.
This newly developed method of training, in partnership with Team AECOM, is still in place today and utilized by our Marine Expeditionary Force (MEF) on the west coast out of Camp Pendleton. The 1st Marine Division Public Affairs team and a CBS correspondent from San Diego observed the training and created videos that appeared on television and the internet in support of the Quad for Squads training.
DS TAT is operated by AECOM under contract FA8075-14-D-0018.Distribution Statement A: Approved for public release; distribution unlimited..